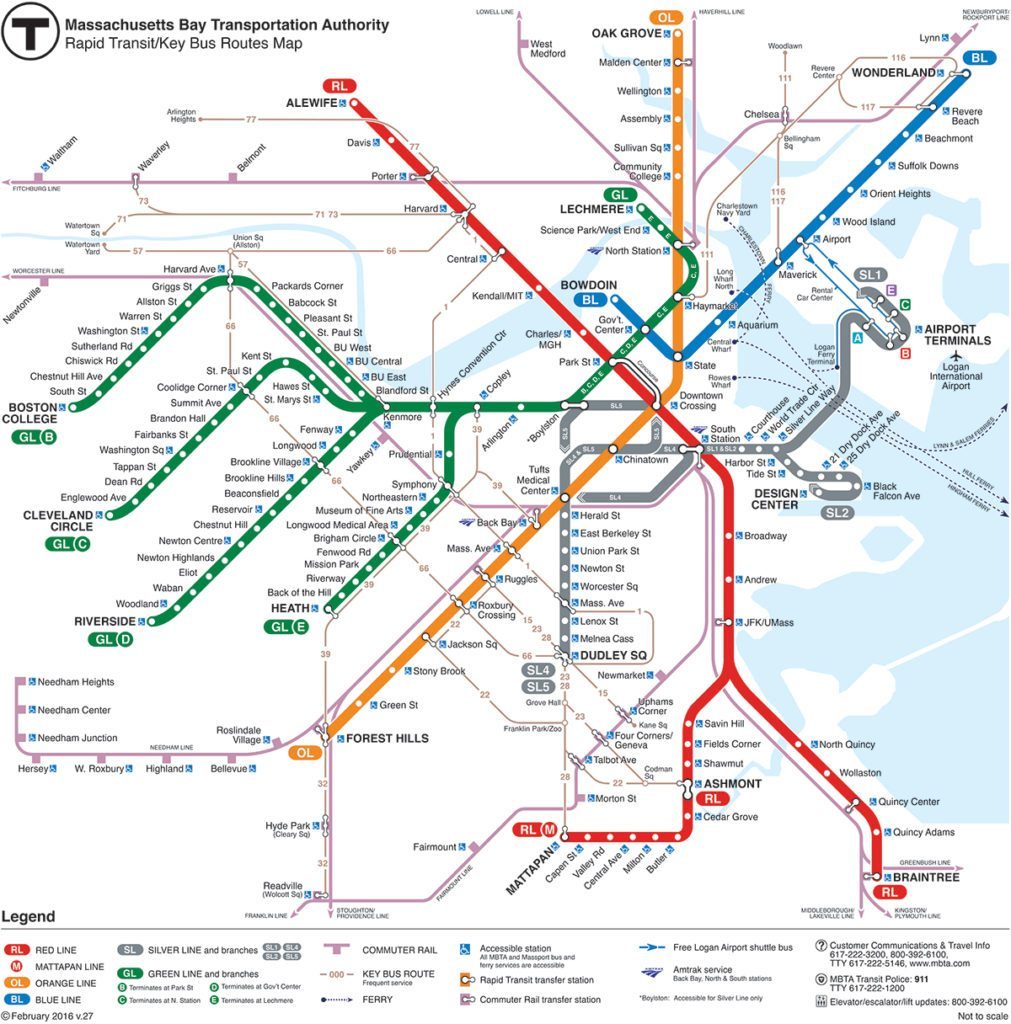 Boston is the birthplace of public transit in America. From the 1600s, public transit has existed in some sort of form.
In 1631, the Court of Assistance sponsored a private ferry system between Shawmut and Charleston.
In 1793, the first stagecoach from Boston to Cambridge opened, followed by the Omnibus, and a horsecar on rails in 1856.
The first electric streetcar arrived in 1889, and its route is now a part of the green line.
North America's first subway tunnel came in 1897 with the Tremont street Subway.
The MBTA, or the "T," was voted into law on August 3, 1964, becoming the first combined regional transit system in the U.S., serving 78 municipalities in the Greater Boston area.
The MBTA, founded in 1897, has over 1.3 million riders daily
The Department of System-Wide Accessibility released its latest roundup of current MBTA access initiatives. The report provides descriptions and updates for over 60 projects aimed at improving accessibility throughout the system.
In collaboration with visual interpretation service Aira, The MBTA is launching a pilot for AccessAI. Through the Aira app, blind or low-vision users can connect with highly-trained sighted agents who communicate visual information about the user's surrounding environment—live and on-demand.
A system-wide survey as part of the MBTA's Plan for Accessible Transit Infrastructure found that four out of five bus stops across the MBTA network have at least one "significant barrier."
Five subway stations and 31 street-level Green Line stops are inaccessible, as are 32 commuter rail stations.