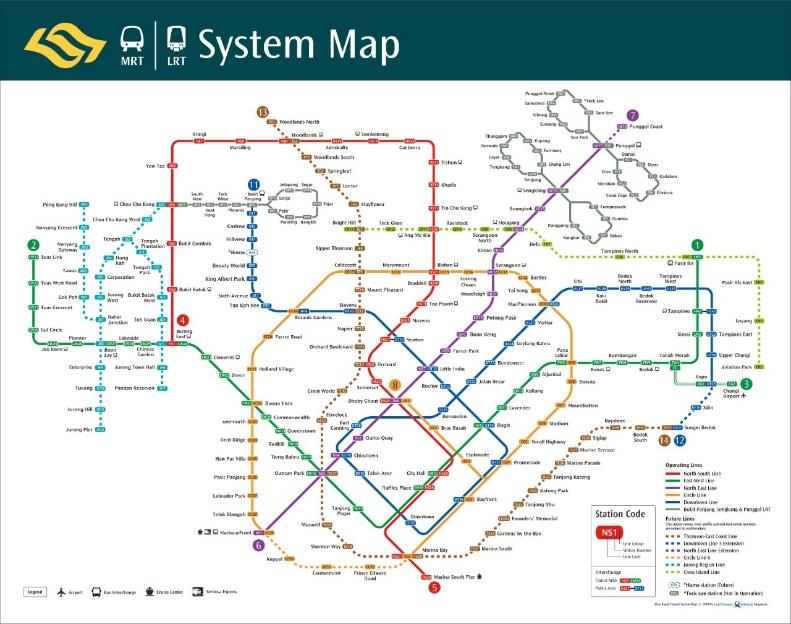 Singapore
December 15, 2019 - December 17, 2019
The MRT is the most popular mode of transportation, with 119 stations.
Features tactile paving, two wheelchair accessible carriages, Braille plates, screens and more than 80 percent of stations have at least two barrier free exit routes.
Though currently 85 percent of buses are fully accessible, All buses will be wheelchair accessible by 2020.
In 2017, Singapore implemented its first Heart Zone- a program made to assist elderly and handicapped riders on the MRT by having commuters ad hospital staff guide them to appointments, buses, and supplying wheelchairs.
In 2016, Singapore's Building Construction Authority was lauded by the UN for its goal of making all buildings accessible through Universal Design principles. These principles emphasize a space's equitability and flexibility of use for individuals from all walks of life.
Over 95% of pedestrian walkways, taxi stands and bus shelters in Singapore are barrier-free, providing ease of access to wheelchair users, the elderly and travelers with sensory impairment.